Crete
Heraklion Highlights – Half Day from/to Heraklion Port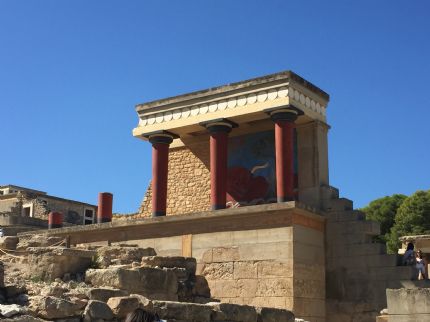 Pick up from Heraklion port.
This tour explores the Palace of Knossos and the nearby city of Heraklion. The palace is one of the major must-see archaeological sites in Greece, presenting visitors with a rare glimpse into Minoan civilization. Accompanied by a guide who will offer in-depth approach and personal attention, you will explore the ruins and excavations of the vast ancient palace, and learn about the Greek mythological tales that are linked to it.
After exploring the labyrinth of corridors and rooms on the Knossos tour, you will travel into central Heraklion for a walk around its historical center and main sites and a visit to the recently renovated Archaeological Museum. The most magnificent collection of Minoan art and culture in the world is housed in this museum, that is one of the most visited ones Greece, with an exhibition of artifacts, covering a period of 5.000 years.
After the visit, return back to Heraklion port.
Chania Highlights - Full Day from/to Chania Port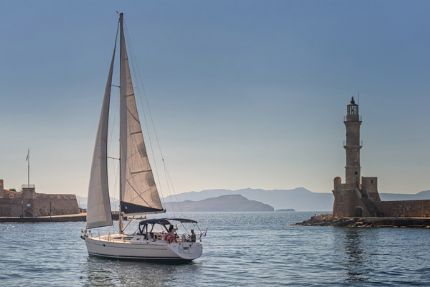 Pick up at Chania Port.
Our tour will begin with a drive towards Akrotiri peninsula and visit the monastery of Agia Triada Tzagarolon. Built in the 17th century, this is one of the most impressive monasteries of Crete, set on a wonderfully overgrown landscape of olive groves and cypress trees and with a remarkable cruciform church. We will then have a short stop for photos at the Venizelos Monument, that has a panoramic view over Chania bay.
Reaching the town we will walk around the old quarters and old harbour of Chania. This part of town was be surrounded by the old Venetian fortifications, of which only the eastern and western parts have survived. Chania's old town is Crete's most beautiful urban district, especially the crumbling harbour with its 15th century lighthouse. We will make our way through colorful neighbourhoods, learning about the traditional lifestyle in this town.
Our walking tour will allow you to visit the most important sites such as the Food Market, the Arsenals, the Cathedral, the 'leather lane' and the Synagogue but also plenty exciting, hidden spots off the beaten track, spots that reflect the eclectic mix of influences that has given Chania its very unique atmosphere. After the guided stroll you will have time at leisure for shopping and lunch before the return to the ship.